Featured Author

Craig M. Chavis Jr.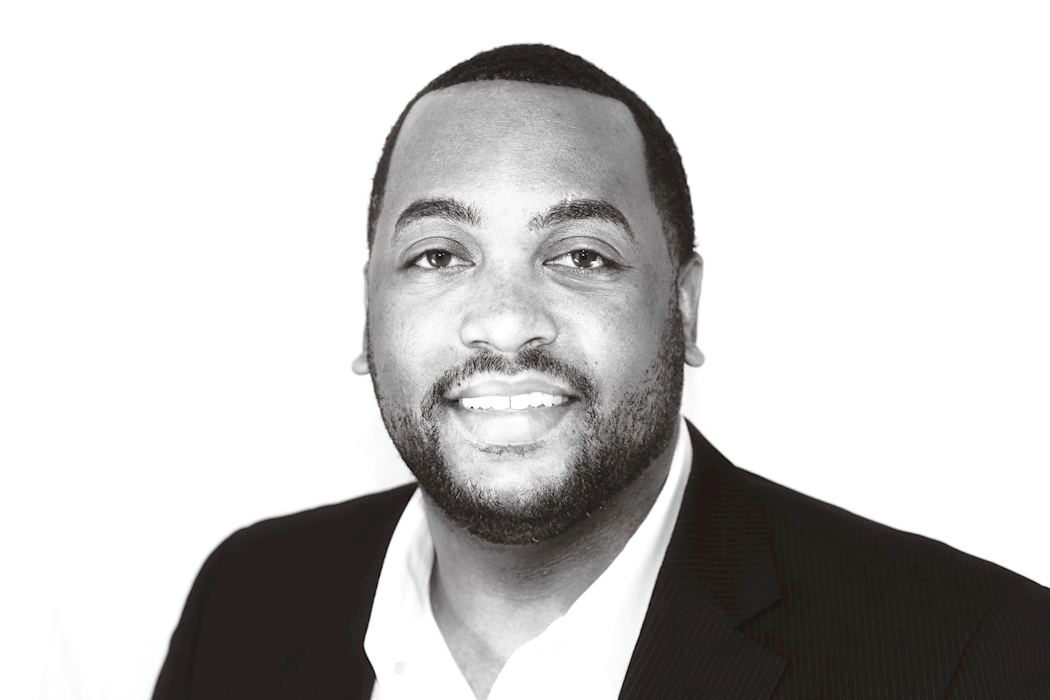 About Craig M. Chavis Jr.
Craig M. Chavis Jr. is an award-winning author and interdisciplinary coach on a mission to help entrepreneurs discover, embrace, and transform their purpose into profits.

At the core of Craig's coaching philosophy lies the mantra - Become the Entrepreneur of Your Life. Through this lens, he coaches through an alternative and holistic perspective cultivated from over a decade of first-hand experience launching and managing multiple businesses in Ghana, Costa Rica, Peru, and the United States of America.

He is a serial entrepreneur, a Returned Peace Corps Volunteer, a former division-1 collegiate athlete, and received his BSBA from Samford University and MBA from the University of Tampa. Craig is also a super foodie, world traveler, lifelong learner, and currently resides in Columbus, OH.
COPC Pediatrician Recommendation
Burdens of a Dream
By Craig M. Chavis Jr.
In this book, Craig reveals how he transformed from a collegiate athlete into a businessman, left everything behind to serve citizens of a foreign country, and found joy in life after a sudden and unexpected betrayal. Through candid stories and practical advice, he provides the vital spark of hope that will reignite your inner creative genius.
Purchase on Amazon
---
Baby Books & Picture Books

Up to Age 5
Racer Dogs
By Bob Kolar
Level: Age 2-5 years
Racecars and dogs! What's not to love? This busy rhyming book is sure to be a bedtime favorite!
---
I'm New Here & Someone New
By Anne Sibley O'Brien
Level: Age 4-6 years
Explore the value of kindness as we meet three new kids in school learning the often-tricky English language.
---
Ten, Nine, Eight
By Molly Bang
Level: Toddler+
This Caldecott Honor book features fun rhymes and number play--a great book to help your child wind down before bed.
---
COPC Pediatrician Recommendation
The Lion and the Mouse
By Jerry Pinkney
Level: Toddler+
A gorgeously-illustrated adaptation of one of Aesop's fables, this book is without written words so your child can "read" to you!
---
The Magic Tree House (Series)
By Mary Pope Osbourne
Level: Age 6-9 years
Who doesn't love adventures?!? A magic tree house transports Annie and Jack to different times in history—and they have to figure out how to get home! Great for kids who are just starting to read chapter books.
---
Jauna and Lucas
By Juana Medina
Sprinkled with Spanish words (you figure out the meaning with the context), this book follows Juana and her best dog-friend, Lucas, in their everyday and imagined adventures!
---
Jasmine Toguchi (Series)
By Debbi Michiko Florence
Sometimes being the youngest in a family can be a drag, right? Watch determined Jasmine work her way into joining a family tradition (making mochi treats!) usually reserved for older family members.
---
COPC Pediatrician Recommendation
My Brother Charlie
By Holly Robinson Peete, Ryan Peete, Shane W. Evans
Level: Grades K-2
Written from the point of view of a loving sister, this warm story introduces us to Charlie, who is on the Autism spectrum.
---
Save Me a Seat
By Sarah Weeks & Gita Varadarajan
Joe and Ravi come from entirely different worlds, but at school they are united against a common enemy: the class bully!
---
The Season of Styx Malone
By Kekla Magoon
Level: Ages 10 years+
Who wants to be merely ordinary? Follow the adventures of brothers Bobby and Caleb when mysterious and cool new neighbor Styx Malone comes to their rural town!
---
COPC Pediatrician Recommendation
Planet Earth is Blue
By Nicole Panteleakos
Non-verbal but a deep-thinker, Nova is obsessed with the launch of the Challenger Space shuttle. She is counting down the days until she can watch the lift-off with her big sister, Bridget, who has disappeared. Warning: once you pick up this book you won't put it down until you find out what happens!
---
Books for

Middle-Schoolers & Tweens
Forward: My Story Young Reader's Edition
By Abby Wambach
Level: Ages 10 years+
An inspiring autobiography about the inspiring American athlete and World Cup women's soccer champion Abby Wambach.
---
Finding Langston
By Lesa Cline-Ransome
Bullied as a newcomer from the South, Langston finds joy and strength in discovering the writings of his namesake.
---
Front Desk
By Kelly Yang
Mia and her family emigrate from China and find life in America isn't quite what they had expected. She is trying to fit in, learn a new language, and help her family survive. Along the way she discovers the transformative power of writing to help herself and others achieve "the American Dream".
---
COPC Pediatrician Recommendation
Before the Ever After
By Jacqueline Woodson
Outwardly, ZJ's life is good: comfy life in the suburbs, charming former pro–football player Dad who is adored by local fans and neighbors. But behind the scenes, all is not well. Follow this story, written in verse, about when the glory days start to fade...
---
Young Adult Books for

High-school Aged Kids
Darius the Great Is Not Okay
By Abib Khorram
At school, Darius is sort of an outcast. At home, Darius doesn't share much with his immigrant father, except a diagnosis of clinical depression. When his grandfather in Iran is given a terminal diagnosis, Darius is dispatched to Iran for the first time, and finds validation and friendship along the way.
---
Flygirl
By Sherri L. Smith
Ida Mae Jones wants to be a pilot, like her deceased father. In the air and on the ground, Ida faces danger as she strives to achieve her dream. Read to find out how she goes from being a maid in Louisiana to a successful wartime pilot!
---
Fake ID
By Lamar Giles and LR Giles
Nick is trying to lay low--he and his family are in a witness-protection program. Trouble seems to find him anyway in this murder mystery thriller.
---

Inclusive History of the USA
View Resources
Bury My Heart at Wounded Knee: An Indian History of the American West - By Dee Brown
Crossing the Danger Water: Three Hundred Years of African-American Writing - Edited by Deirdre Mullane
March: Books 1-3: A Book Series about the Civil Rights Movement - By John Lewis, Andrew Aydin, & Nate Powell
My Soul Is Rested: The Story of the Civil Rights Movement in the Deep South - By Howell Raines
Parting the Waters: America in the King Years 1954-63 - By Taylor Branch
The Color of Law: A Forgotten History of How Our Government Segregated America - By Richard Rothstein
The Fire Next Time - By James Baldwin
The New Jim Crow - By Michelle Alexander
The Warmth of Other Suns - By Isabel Wilkerson
The 1619 Project from the New York Times (also a Podcast)
These books are merely suggestions from COPC and not an endorsement. Our aim is to foster empathy, and some of the books, as in life, may deal with new or touchy subjects, which in our minds provides the perfect opportunity for family discussions with the developing child in a loving safe environment.