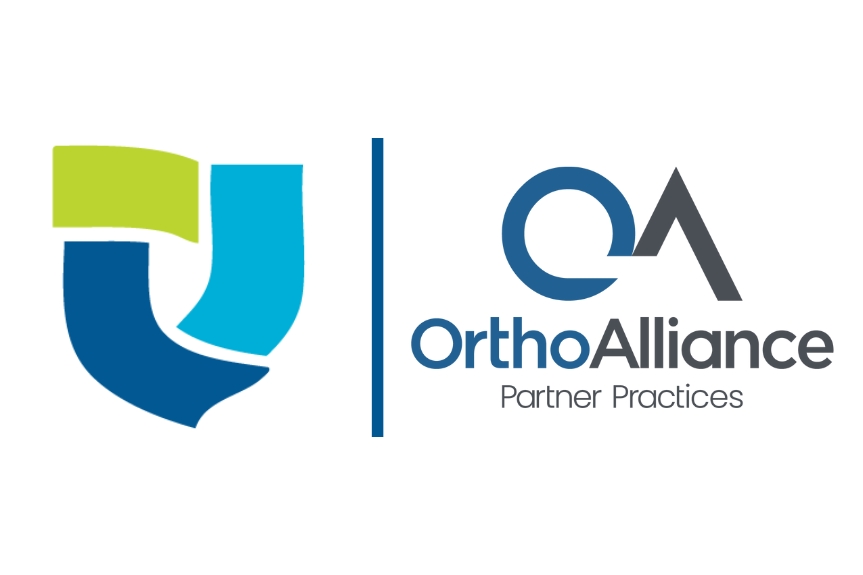 WESTERVILLE, Ohio – Central Ohio Primary Care (COPC), the largest independent primary care provider in the United States, and OrthoAlliance, a partnership of independent orthopedic groups, have teamed up by entering into a value-based arrangement to bring an unprecedented level of integrated orthopedic care to central Ohio.
With this arrangement, COPC and OrthoAlliance are leading the charge to address rising healthcare costs and improve patient outcomes with an innovative, value-based approach to managing orthopedic care needs for patients. COPC has been a pioneer of value-based, comprehensive primary care models for more than a decade - and has established a relationship with an orthopedic group equally committed to a patient-centric, value-based approach to total joint and spine care. 
COPC selected OrthoAlliance based on its demonstrated ability to conservatively manage patients, and achieve low complication rates across orthopedic episodes of care.
"We're excited about working with OrthoAlliance to drive outcomes and value for patients and healthcare in the central Ohio community," Don Deep, M.D., COPC CEO, said. "As like-minded healthcare organizations, OrthoAlliance and Central Ohio Primary Care will share their strengths and continue transforming healthcare."
COPC and OrthoAlliance's collaboration will create a new, more integrated, and coordinated patient experience. The COPC providers and OrthoAlliance orthopedic specialists will work together to co-develop care pathways for conservative co-management of orthopedic conditions for their patients. Together, COPC and OrthoAlliance will collaborate on optimizing patient care and achieving key outcome measures while striving to reduce waste and variation, leading to a reduction in orthopedic episode costs. 
The alignment with OrthoAlliance allows COPC primary care providers to coordinate and communicate quickly and more efficiently with orthopedic specialists, while implementing comprehensive medical solutions for their patients.  A patient's coordination of care includes referring them for necessary services at the most convenient and affordable locations, ensuring the integration of patient information to avoid duplicative, and unnecessary tests and treatments.
"OrthoAlliance is honored to be selected by COPC to co-create an integrated solution for value-based care in central Ohio," Andy Blankemeyer, OrthoAlliance CEO, said.  "Our leading orthopedics platform was built on a foundation of best-in-class orthopedic specialists, comprehensive services, and a patient-centric vision to deliver quality outcomes at the lowest cost of care. OrthoAlliance has invested in our ability to successfully participate in value-based payment programs across private commercial and Medicare populations.  Working with COPC to advance these payment models is an incredible opportunity to deliver greater value to the community."
About Central Ohio Primary Care
Physician founded and led since 1996, Central Ohio Primary Care is a leading healthcare organization committed to delivering the highest quality primary care. With over 90 locations and over 470 physician partners, COPC is the largest independent, physician-owned primary care group in the United States. COPC is a leader in value-based contracting with over 375,000 commercially insured patients and is taking risk on 75,000 seniors. Central Ohio Primary Care's value-based contracting allows for the development of coordinated programs that lead to better health outcomes for their patients and improved value for employers and payors. For more information, visit us at www.copcp.com.
About OrthoAlliance
OrthoAlliance is a nationally leading patient-centered, physician-led management services organization that helps orthopedic practices grow and thrive in an ever-changing healthcare landscape. Formed in partnership with leading Midwest physician practices (JIS Orthopedics, OrthoNeuro, Orthopaedic Associates of Zanesville, Orthopedic Specialists & Sports Medicine, Orthopedic Foot & Ankle Center, Beacon Orthopaedics & Sports Medicine, Orthopedic Institute of Dayton, Precision Orthopedics, General Medical Consultants, Central Indiana Orthopedics, Midwest Center for Joint Replacement, and South Bend Orthopedics) and Revelstoke Capital Partners, a Denver-based private equity firm in 2019, OrthoAlliance's partner practices feature 200+ physicians across all orthopedic and sports medicine specialties. OrthoAlliance strives to attract the most talented physicians and staff and deliver the highest quality care in the industry.  For more information, visit us at www.orthoalliance.com.
OrthoAlliance Media Contacts:
Brian Siegel | V.P. of Marketing
Cell: 513-295-3533 | Email: bsiegel@orthoalliance.com
Heather Benjamin | Regional Director of Marketing
Cell: 614-778-2054 | Email: hbenjamin@orthoalliance.com